Welcome to Papercraft and Paper Art by Kostas Ntanos
Kostas Ntanos designs DIY papercraft templates that you can download and start making immediately, using cardstock and glue. Equip yourself with creativity and make a truly unique low-poly paper mask to impress at a masquerade party, school project or festival. Enjoy the making process and have fun wearing your creation.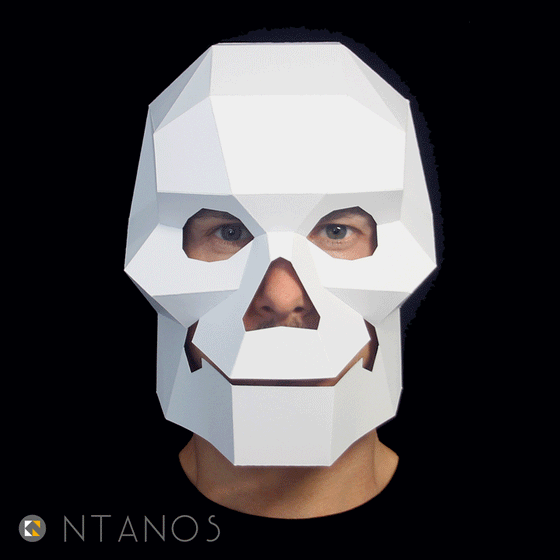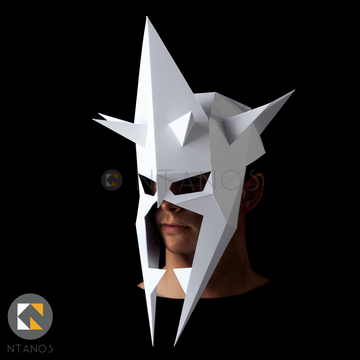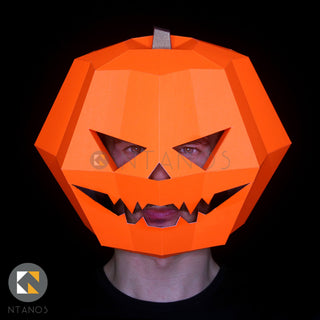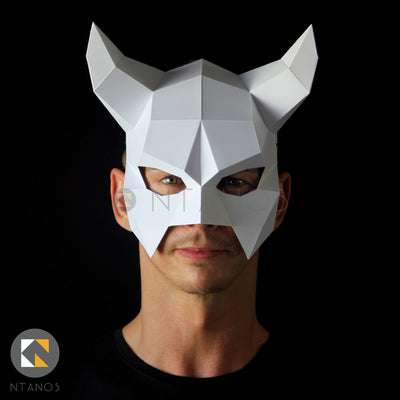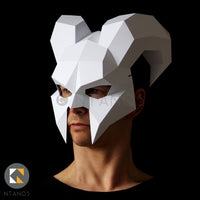 Are you ready?
Halloween is Coming
All masks are great for Halloween, but these ones are made for it! Build your mask now.
Halloween Collection
All Masks
Papercraft Mask Templates Collections
Get Started!
Print the template
All the designs are split into pieces that can be printed on single sheets of paper. Print the PDF file to get started.
Find out more
Cut, score, fold and glue
Cut the pieces and score all the fold lines with a blunt tool. Glue the tabs to the corresponding numbers to assemble.
Tools and tips
Decorate and enjoy!
Use colored card, stick things on, draw, paint, make it your own any way you want and most of all enjoy it!
Inspiration gallery
Thank You For The Kind Words
★★★★★

These papercrafts are awesome! You can alter them too for great headpieces for performance - couldn't be happier

★★★★★

This is SOOOO awesome! Instructions are fantastic, helmet fits perfectly, I love this shop!

★★★★★

This mask came together beautifully. My 9yo needed it for a school event and it was the perfect option for us.

★★★★★

Looks awesome.

Made for a perfect result just like the photos.

★★★★★

Fun to make! Way better than anything I could have ever bought in store. Got tons of compliments.

★★★★★

BEST THING EVER! used it for a Purim (Jewish Halloween) Party and everybody was so amazed! 

Collaboration

The Cardboard Kingdom

The Cardboard Kingdom is a graphic novel for kids by Chad Sell and a talented team of collaborators.

Transform yourself into your favorite character from the book and join the Kingdom!

Order The Cardboard Kingdom here!

We have created 12 different designs that you can download (for FREE!) to print, assemble, and customize yourself! The designs vary in difficulty from easy to challenging, and they should fit most children and adults!

Explore the Kingdom